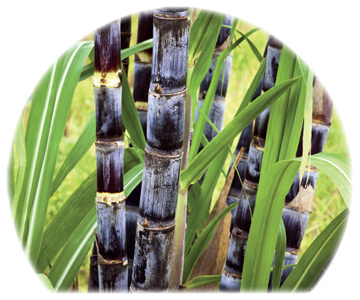 A sugar cane derivative, glycocid acid is the most effective fruit acid because of its small molecular size. Glycolic acid works as an exfoliant which resurfaces the skin and boosts the production of collagen. Dr. Temt's Glycocid Line features dermatological proven formulas for refining and purifying the skin. Combining other types of natural acids, such as lactic (milk) and fruit (citric, tartaric) with pure botanical extracts and vitamins produces dramatic improvements in the appearance of the skin.

If you have mature skin, continued use of the Glycocid products will reduce the appearance of fine lines, wrinkles and age spots, while improving texture and tone of the skin. If you have problem skin, the Glycocid products will help clear and prevent breakouts and promote an even, more radiant complexion.

Please note the use of sunscreen is especially important when using Dr. Temt's Glycocid products. The Glycocid Line is suitable for sensitive skin, but should not be used on skin with Rosacea or Couperose.
---




GLYCOCID GEL CLEANSER 10%
A mild foaming cleanser that gently exfoliates giving the skin a silky smooth texture. In addition to glycolic acid this cleanser features herbal extracts and chamomile which purify the skin and balances the complexion. May be used twice daily. Apply a thin layer to face and neck area. Remove with warm water.

Please note that 6% and 12% have been discontinued.
| | | |
| --- | --- | --- |
| SIZE: 3.3 oz | PRICE: $43.99 | |
---
GLYCOCID TONER 6% or 12%
This blend of glycolic, lactic, citric and tartaric acids combined with witch hazel extract and salicylic acid creates a unique toner with exceptional antiseptic and softening properties. Essential to any cleansing routine. After cleansing, while still slightly damp, apply with a cotton pad to the face and neck area. May be used twice daily or as needed.
| | | |
| --- | --- | --- |
| SIZE: 6.8 oz | PRICE: $38.99 | |
---
GLYCOCID FLUID 10%
Salicylic acid combines with the full range of Alpha and Beta Hydroxy acids to help dissolve the top layer of cells, accelerate new cell turnover and stimulate collagen production. This fluid clears, revitalizes and strengthens the skin while Vitamins A and B plus Allantoin help to heal, firm and nourish. Highly absorbent and dries matte. Apply once in the evening prior to night cream.

*15% fluid has been discontinued and replaced with 10%.
| | | |
| --- | --- | --- |
| SIZE: 1.0 oz | PRICE: $51.99 | |
---
GLYCOCID SOOTHING LOTION
Specifically formulated for post-glycolic treatments. Light, milky lotion soothes with panthenol and allantoin, while almond oil nourishes and paraffin oil regulates hydration. Ideal for use after glycolic peels or serums to calm and prevent irritation.
| | | |
| --- | --- | --- |
| SIZE: 8.4 oz | PRICE: $71.99 | |
---
GLYCOCID AHA MOISTURIZING CREAM 8%
A lightweight, hydrating cream that combats excess oil and impurities. It works to gently exfoliate the skin providing anti-aging benefits. Contains 8% alpha hydroxy acid. Recommended use once daily. Apply to face and neck after cleansing and toning.

Formerly known as Collagen Cream with AHA 8%
| | | |
| --- | --- | --- |
| SIZE: 1.7 oz | PRICE: $53.99 | |