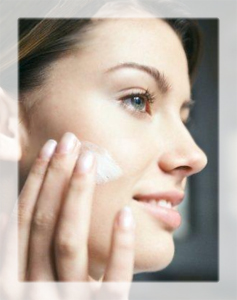 Dr. Temt offers a selection of specially formulated products for problem skin care. This type of skin is usually described as oily skin with large pores and easily leads to unclean skin and acne. Products in this line have astringent properties that deep cleanse to remove impurities and control excess oil secretions, thereby restoring balance.
---



BOTANICAL GEL CLEANSER
A foaming, refreshing gel cleanser for combination, oily and acne skin types. Enriched with extracts of chamomile, sage, hypericum, yarrow and okra it offers nourishing and calming properties. May be used twice daily. Apply a thin layer to face and neck area. Remove with warm water.
| | | |
| --- | --- | --- |
| SIZE: 3.3 oz | PRICE: $33.99 | |
| SIZE: 16.9 oz | PRICE: $88.99 | |
---



CAMPHOR MASK
Designed for oily skin with large pores, this gel mask cools, refreshes and revitalizes. Its astringent effects minimize pores and eliminate excess oil, leaving the skin smooth and radiant. Includes the natural plant extracts of camphor and menthol. Recommended use once to twice per week. Apply in a thin layer to the face and neck area. Leave on for 20 minutes. Rinse with warm water. Follow with toner to remove excess mask residue.
| | | |
| --- | --- | --- |
| SIZE: 8.4 oz | PRICE: $59.99 | |